Python and Datascience Training Courses in Siliguri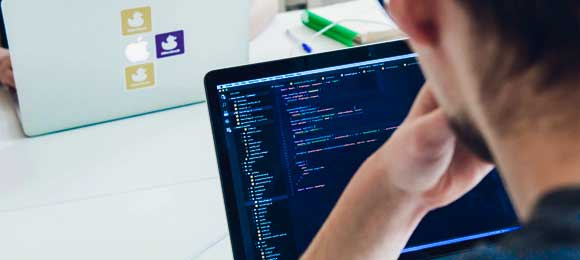 Explore the dynamic world of Python and Data Science at IPCS Global. Our comprehensive course equips you with the knowledge and skills needed to excel in this rapidly growing field. Python, with its simplicity and versatility, is the preferred language for data analysis and machine learning. In 2023, the scope of Python and Data Science is immense, with industries relying on data-driven insights for decision-making. Join IPCS Global's course to unlock a world of opportunities in fields like finance, healthcare, e-commerce, and more. Embrace the power of Python and Data Science and carve a successful career path in this booming industry.
Python Development Courses
Why IPCS The No 1 Python Training in Siliguri ?
Why is IPCS Python and Datscience Training Recognized Globally ?
World Class Training Methodology
Our Training methods are developed by the combined effort of our Tech team as well Corporate Relations to build the best syllabus which covers all the requirements of present Industries. Our training methodologies are updated each year to match the industry requirements
International & Government Certifications
We are approved & affiliated by various Councils across the World; like TUV Rheinland, STED Council India, Jain University, KHDA Dubai, JKUAT Kenya, Supreme Education Council Qatar & much more
Live Industrial Experience
On a regular basis we provide our students with Internships under our Projects Division or at Client companies; Duration depends on the program chosen & we promote internship programs for all as it boosts the students profile for better jobs
Leading Industry Expert Trainers
The most important highlight in IPCS training sections are our Trainers who are actually Project Engineers; who in turn work in Real-Time Industry projects. By which much better exposure can be provided to students
Individual Training & Flexible Batches
All our Training sessions can be availed in batches as well as on Individual training sessions as per the request of the candidate. Batch timings are fixed as per the convenience of the candidates & can be
Advanced Technology & Labs
We make sure that all our candidates get the exact feel of working in an Industry even when they attend our lab sessions. Exact replicas of Industry models are built in each IPCS office to make the students Industry ready in all aspects.
Practical Oriented Online Sessions
For students who are unable to reach our Office or who are from Other countries; we conduct Practical oriented Training sessions which are accessible to students via IPCS Global app available in Playstore.
A Decade of Manpower supply to Top Industries
IPCS is a well known name in Industries due to the quality of students whom we have been able to supply to them for over a decade. Our Placement & Corporate relations teams make sure that all our Students are getting placed in the best of Industries
Global Lifetime Membership
Once our student is always our student & they are given a lifetime membership card. By which they can access any of our Branches in Future & Clarify their queries with the support of our Project Engineers.
Scope of Python Course in Siliguri
A vast variety of Jobs are available in Trivandrum on Digital Marketing & all our students are supported for interviews under our dedicated Placement Cell. Many Companies are in waiting list for acquiring Digital candidates, as there are only few numbers in market available.
Vast Field; Wide streams: 
The most important advantage of Digital Marketing is that its applicable in each & every business sector in the World. From an IT company to a Finance Industry or From a Cricket Team to an Charitable Organization, everyone needs Digital Marketing to show their presence.
Digital Marketing is a new stream which is just gaining its pace at the moment & is yet to reach its full potential. The Pandemic of Covid 19 have actually shown to the world; about the importance of Digital Marketing & its influence.
Best for budding Entrepreneurs:
A business which you could start of with the least investment. All the investment you would need is your time & effort and a bit of common sense to make a high profile company in Digital Marketing.
A Career at this time in Digital Marketing marks the candidates to be at the top of the respective fields when they reach their peak performance. So be sure that you start off now itself for a bright future.
Freelancing Opportunities:
In the sector of Digital Marketing there are no need of an Office space itself. You could acquire works of Companies & start off just as a Freelancer. Top level companies are ready to pay in huge amounts to talented Digital Marketing Experts.
Presence Across Countries
IPCS Global Siliguri - Student Testimonials
ARYA
"Best digital marketing institute in Calicut. I highly recommend Areva digital bcoz Best faculty and 100% placement assurance. After Completing my course placed as digital marketing executive in Codellattice digital Solution Pvt Ltd."
ARUN KB
" It's a nice experience from IPCS after completing my BMS course I got placed in Microtel. Thanks, IPCS for the opportunity."
SABAH SULFIKKAR
"One of the best digital marketing training institutes in Calicut. Well-trained faculties and better learning experience with affordable fees. 100% placement assurance."
VISHNU M
"It's a nice experience from IPCS after completing my digital marketing course I got placed in Zybo Tech Lab. Thanks for the opportunity"
ANAND MANIKANTAN
"It's a nice experience from IPCS after completing my BMS course I got placed in Microtel. Thanks, IPCS for the opportunity."
FASNA M
"Areva digital is a renowned institute for Digital marketing and has a team of experts for dealing everything. As a learner at the institute I am happy to recommend this institute to anyone looking for an in-depth knowledge of the digital world."
NIHAD SHAHIR
"It's a nice experience from IPCS after completing my Digital Marketing I got placed in Dressign Apparels. Thanks, IPCS for the opportunity."
ANN ANNA SUNNY
"i had completed Digital marketing course at Areva digital.it is the best spot for the individuals who are searching for a good carrier in DM. After my course i had placed in Kinfra Hi-Tech park as a digital marketer. Thank you, Areva ..."
ANANTHA KRISHNAN
"One of best Digital marketing institute in Trivandrum. They helped me to get placement in Keffect Digital."
Where do I start ?
If you're interested in figuring out how to code, it's very helpful to start with the right mind-set. Find some small problem that you're interested in tackling. Do some research to sort out which programming language is generally suitable to solve your problem. Finally complete several small projects using that language.
What is IT Support ?
IT support is defined as the technical help or knowledge provided by the experts, a team or department in a company or organization. It provides technical support to people who have problems with its computer systems.
What role does Information Technology play in Business ?
Technology's role has changed over the years, however, from merely operational to vital. Companies are designing their IT initiatives to drive goals, innovate, and lead change in their industry strategies.
What is the average salary for IT professionals in industry ?
The average salary of IT professionals ranges from 3 lacs to 9 lacs per annum based on the platform and Industry they are working.
Can you learn Python with no experience ?
Yes, Python has a simple syntax and hence the perfect programming language for people with no experience.
G320 , 3rd floor, City center Mall,
Matigara, near Pizza Hut Building,
Siliguri, West Bengal 734010
siliguri@ipcsautomation.com
Call Us
 WhatsApp
Route map to reach Branch:
From Bus Stand:
Siliguri Public Bus Stand
Bus Terminus, Tenzing Norgay, Patiram Jote, Siliguri, West Bengal 734001
Follow Patient Jote to Hill Cart Rd/Purnea - Siliguri Rd
1 min (130 m)
Turn left at BHANU BHAKTA CHOWK onto Hill Cart Rd/Purnea - Siliguri Rd
Continue to follow Purnea - Siliguri Rd
Pass by Baba Lokenath Mobile Centre (on the right)
8 min (2.8 km)
Drive to your destination
3 min (350 m)
IPCS Global Siliguri
From Main Railway Station:
From Siliguri Junction
Hill Cart Rd, Ward 1, Patiram Jote, Siliguri, West Bengal 734001
Follow Siliguri Station Rd and Patient Jote to Hill Cart Rd/Purnea - Siliguri Rd
2 min (240 m)
Turn left at BHANU BHAKTA CHOWK onto Hill Cart Rd/Purnea - Siliguri Rd
Continue to follow Purnea - Siliguri Rd
Pass by Baba Lokenath Mobile Centre (on the right)
8 min (2.8 km)
Drive to your destination3 min (350 m)
IPCS Global Siliguri
From Airport:
From Bagdogra International Airport
M8PG+25X, Distt. Darjeeling Siliguri, Bagdogra, West Bengal 734421
Take Bagdogra Int'l Airport Rd to NH 27 in Bagdogra
6 min (2.1 km)
Follow NH 27 and NH10 to Uttorayon Township, Siliguri
17 min (9.0 km)
Drive to your destination
3 min (350 m)
IPCS Global Siliguri