Welcome to IPCS Perinthalmanna
About IPCS Perinthalmanna
Ipcs Global Course Training Institute Perinthalmanna, Malappuram is the best Building Management System, Digital Marketing, and Industrial Automation Course training Institute in Perinthalmanna, Malappuram. Our Branch in Kerala's Cultural Capital opened its doors in April 2023. located in the city's center; Located in Perinthalmanna Town, our Perinthalmanna office is easily accessible from Angadipuram Railway Station and Musakutty Bus Stand. Your employment is our first concern. Ipcs Global Course Training Institute Perinthalmanna, Malappuram is dedicated to educating the next generation by offering industry-relevant courses. In addition to training our student's technical skills, Ipcs Global equips them with the interpersonal skills they need to land a solid job.
Ipcs Global has 25 branches globally. Ipcs Global, which focuses on research, provides the ideal automation solution to a wide range of sectors, including but not limited to software, marine, and construction engineering. Ipcs Global, which focuses on research, provides the ideal automation solution to a wide range of sectors, including but not limited to software, marine, and construction engineering.
Ipcs Global Course Training Institute Perinthalmanna, Malappuram is a franchise company, a new branch from Ipcs. We provide Jain University and TUV Rhineland exams for students. IPCS Global Course Training Institute Perinthalmanna, Malappuram offers courses in Information Technology, Building Management Systems, Digital Marketing and Industrial Automation, IT, Python, and Digital Marketing. The classroom is a very good environment and the Trainers are well trained and have friendly teaching. Ipcs Global Course Training Institute Perinthalmanna, Malappuram provides 100% placement support, and offers affordable course fees. Duration of all training courses is 6 months with internship.
We've been honoured, to represent India as the Best Technical Training Provider since 2008. We've been able to lead the business for more than ten years thanks to our dedication to providing high-quality technical training. Our success is a testament to our commitment to offering our clients the greatest learning experience possible. Our training programs are constantly being improved, and we work hard to give our pupils the most recent information and abilities necessary for their professional growth. We guarantee that every student obtains a customized education thanks to our dependable and knowledgeable staff of instructors. We are pleased with the accomplishments we have made over the last 15 years and anticipate building on them in the future.
Available Courses in Perinthalmanna
Automation Training Courses in Perinthalmanna
IPCS have always been known as the pioneer in Industrial Automation for the past decade. Our R&D team makes sure that all our syllabus are up-to-date with the current market scenario, so that it would be easy to get placements for our students. Our Training includes PLC, SCADA, HMI, VFD, Control Panel & much more.
BMS and CCTV Training Courses in Perinthalmanna
IPCS is the first company to launch BMS courses in South India over a decade ago & still holds the stand for best Training provider in BMS & CCTV training sectors. Our Practical oriented training methods helps our students to reach the highest end results. BMS include CCTV, Fire & Burglar Alarm, Bio-metric Access & much more
Embedded and IoT Training Courses in Perinthalmanna
Embedded systems have been one of the Prime sectors in which we have proven our expertise since long back. Embedded stream includes various programs related to Raspberry Pi, PIC, ARM, Micro-controllers etc. Our Embedded programs are aimed to create skilled people who can meet market expectations at the shortest time.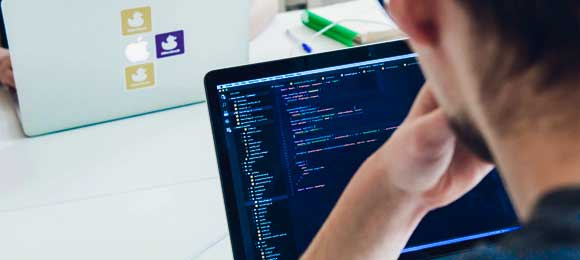 Python Training Courses in Perinthalmanna
The whole world runs with software at the back-end. All the leading trendy software packages are trained at IPCS Perinthalmanna. Starting from Python, Data science, PHP, Java, Web Designing, Android & much more. Even tailor made programs to meet market requirements; which develops multitasking skills of our candidates.
Digital Marketing Training Courses in Perinthalmanna
The most in trend course in the world at present. IPCS have been identified as one of the Top leader in Digital Marketing Training. Our Child brand named Areva Digital have been a huge success among top job hunting aspirants. In depth training on SEO, SMM, SEM, Affiliate, YouTube & more are highlights of our curriculum.
Manufacturing Industry
Each & every Industry which deals with Manufacturing of Products and are a direct Market for Industrial Automation. Manufacturing Industry include, Food, beverage, textiles, apparel, leather,machinery, computers, electronics & much more
Oil & Gas
Petroleum Industry also known as Oil & Gas is one of the Biggest Market in the World for Automation concepts due to the hazardous work environment. Oil industry includes processes like exploration, extraction, refining, transporting.
Building & Infrastructure
One of the biggest sectors in the whole world; spread across every nook & corner, shows the importance of BMS systems & its applications. A self-sustaining Building is like millions of dollars saved in Human Resource, Safety Protocols & Energy savings.
Artificial Intelligence
The future of the world as mentioned by the greatest minds. It's the simulation of Human Intelligence in Machines which are programmed to think and act like humans. Embedded Systems & IoT paves the way for such huge leaps into the future.
Marketing & Advertisement
The stream which requires no introductions whatsoever. The untold secret in the world nowadays is that digital media is the platform for all the future Branding & Promotions. Which would never be possible without Digital Marketing techniques.
IT & Data Science
The latest trends in the world of IT, like Python & data sciences are one big & easy step that any aspirant who wishes to create a bright future in the same could go for. The World now runs completely on softwares & opting a career in such will be of much higher advantage.
ARYA
"Best digital marketing institute in Calicut. I highly recommend Areva digital bcoz Best faculty and 100% placement assurance. After Completing my course placed as digital marketing executive in Codellattice digital Solution Pvt Ltd."
ARUN KB
" It's a nice experience from IPCS after completing my BMS course I got placed in Microtel. Thanks, IPCS for the opportunity."
SABAH SULFIKKAR
"One of the best digital marketing training institutes in Calicut. Well-trained faculties and better learning experience with affordable fees. 100% placement assurance."
VISHNU M
"It's a nice experience from IPCS after completing my digital marketing course I got placed in Zybo Tech Lab. Thanks for the opportunity"
ANAND MANIKANTAN
"It's a nice experience from IPCS after completing my BMS course I got placed in Microtel. Thanks, IPCS for the opportunity."
FASNA M
"Areva digital is a renowned institute for Digital marketing and has a team of experts for dealing everything. As a learner at the institute I am happy to recommend this institute to anyone looking for an in-depth knowledge of the digital world."
NIHAD SHAHIR
"It's a nice experience from IPCS after completing my Digital Marketing I got placed in Dressign Apparels. Thanks, IPCS for the opportunity."
ANN ANNA SUNNY
"i had completed Digital marketing course at Areva digital.it is the best spot for the individuals who are searching for a good carrier in DM. After my course i had placed in Kinfra Hi-Tech park as a digital marketer. Thank you, Areva …"
ANANTHA KRISHNAN
"One of best Digital marketing institute in Trivandrum. They helped me to get placement in Keffect Digital."
Who will be handling the classes; will it be effective ?
All our classes are handled by Top Project Engineers as well as Analysts in case of Digital Marketing. These are the same people who actually participate in our projects activities, Webinars & Online Sessions. They are the best that can be.
Can I get Individual Classes ?
All the practical sessions are planned as Individual batches only. Only in case of theory sections students will be converted to batches & group classes will be converted.
What is the Course Fee in Perintalmanna Branch ?
All IPCS Branches follows a single fee structure. Our Courses ranges from 6,000 to 60,000 which you can choose as per your requirements, Qualification & Experience. Get in touch with our team to help you choose the best program for you.
Is the Curriculum same in Perintalmanna & all other IPCS Branches ?
Absolutely, all IPCS branches follows same structure in course curriculum. Despite the fact that there would be some minor changes as per the market requirements all major topics will be same.
Will there be Placement Guarantee ?
We provide 100% Placement Assistance to all our candidates. A dedicated placement cell works for the same. They train the students to attend interviews in a better manner & help to get more interviews. Our team will help you reach Interviews; anything more will be a fake promise.
Latest Updates From Our Blog
In the fast-paced digital era, a thriving online presence holds the key to triumph for any business. One effective way to enhance visibility and increase revenue is by leveraging Google Business profiles.Harnessing the colossal force of over 3.75 billion daily searches on Google, meticulously optimised and timely updated business profiles can truly make a remarkable […]
hyderabad@ipcsglobal.com and
3rd floor, Padippura Trade centre,
Municipal Bus stand junction,
Calicut Road, Perinthalmanna 679322, Kerala.
Contact Number : 8891143664
Email Id : perinthalmanna.ipcs@gmail.com
Call Us
 WhatsApp
Route map to reach Branch:
From Bus Stand:
Moosa Kutty Bus Stand
From bus stand (Moosakutty Memorial Bus Stand)
Head northwest, Turn Right on Perinathalmamma – Jubilee Bypass road 110m
Then turn right from Croma Tata Enterprise 85m.
From Main Railway Station:
Angadippuram Railway Station
Angandippuram Railway station
Head southwest on Angadippuram FCI Rd 350m,
Turn left to NH 966 from Railway overbridge
Slight right on NH 966 (Kozhikode -Palakkad Road) 1.5km
From Airport:
Calicut International Airport
Head west on International Terminal Rd, 50m
At Airport Bus Stop 2, International Terminal Rd turns right and becomes Calicut Airport Rd (550m)
At the roundabout, take the 3rd exit onto NH 966.
Follow Kozhikode - Malappuram - Palakkad Hwy to NH 966 in Up Hill.
Drive to NH 966 in Perintalmanna