Welcome to IPCS Mangalore
Python and Data science Training Courses in Mangalore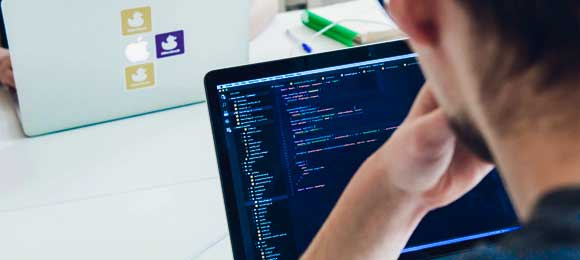 IPCS Global is the leading versatile company which provides IT based training. We are providing the best training that comes with 100% placement assistance and complete hands-on training. Today there is a huge demand for software developers who can develop various applications that meet industrial needs. IPCS Global offers short-term as well as long-term courses to meet the IT requirements. And is highly preferred by working professionals for Python Training Courses in Mangalore. Python and Datascience Training Courses are handled by experienced real time trainers with sound domain knowledge on training multiple courses.
Python Development Courses
Why IPCS The No 1 Python Training in Mangalore  ?
Why is IPCS Python Training Recognized Globally ?
World Class Training Methodology
Our Training methods are developed by the combined effort of our Tech team as well Corporate Relations to build the best syllabus which covers all the requirements of present Industries. Our training methodologies are updated each year to match the industry requirements
International & Government Certifications
We are approved & affiliated by various Councils across the World; like TUV Rheinland, STED Council India, Jain University, KHDA Dubai, JKUAT Kenya, Supreme Education Council Qatar & much more
Live Industrial Experience
On a regular basis we provide our students with Internships under our Projects Division or at Client companies; Duration depends on the program chosen & we promote internship programs for all as it boosts the students profile for better jobs
Leading Industry Expert Trainers
The most important highlight in IPCS training sections are our Trainers who are actually Project Engineers; who in turn work in Real-Time Industry projects. By which much better exposure can be provided to students
Individual Training & Flexible Batches
All our Training sessions can be availed in batches as well as on Individual training sessions as per the request of the candidate. Batch timings are fixed as per the convenience of the candidates & can be
Advanced Technology & Labs
We make sure that all our candidates get the exact feel of working in an Industry even when they attend our lab sessions. Exact replicas of Industry models are built in each IPCS office to make the students Industry ready in all aspects.
Practical Oriented Online Sessions
For students who are unable to reach our Office or who are from Other countries; we conduct Practical oriented Training sessions which are accessible to students via IPCS Global app available in Playstore.
A Decade of Manpower supply to Top Industries
IPCS is a well known name in Industries due to the quality of students whom we have been able to supply to them for over a decade. Our Placement & Corporate relations teams make sure that all our Students are getting placed in the best of Industries
Global Lifetime Membership
Once our student is always our student & they are given a lifetime membership card. By which they can access any of our Branches in Future & Clarify their queries with the support of our Project Engineers.
Scope of Python course in  Mangalore
A vast variety of Jobs are available in Trivandrum on Digital Marketing & all our students are supported for interviews under our dedicated Placement Cell. Many Companies are in waiting list for acquiring Digital candidates, as there are only few numbers in market available.
Vast Field; Wide streams: 
The most important advantage of Digital Marketing is that its applicable in each & every business sector in the World. From an IT company to a Finance Industry or From a Cricket Team to an Charitable Organization, everyone needs Digital Marketing to show their presence.
Digital Marketing is a new stream which is just gaining its pace at the moment & is yet to reach its full potential. The Pandemic of Covid 19 have actually shown to the world; about the importance of Digital Marketing & its influence.
Best for budding Entrepreneurs:
A business which you could start of with the least investment. All the investment you would need is your time & effort and a bit of common sense to make a high profile company in Digital Marketing.
A Career at this time in Digital Marketing marks the candidates to be at the top of the respective fields when they reach their peak performance. So be sure that you start off now itself for a bright future.
Freelancing Opportunities:
In the sector of Digital Marketing there are no need of an Office space itself. You could acquire works of Companies & start off just as a Freelancer. Top level companies are ready to pay in huge amounts to talented Digital Marketing Experts.
Presence Across Countries
ARYA
"Best digital marketing institute in Calicut. I highly recommend Areva digital bcoz Best faculty and 100% placement assurance. After Completing my course placed as digital marketing executive in Codellattice digital Solution Pvt Ltd."
ARUN KB
" It's a nice experience from IPCS after completing my BMS course I got placed in Microtel. Thanks, IPCS for the opportunity."
SABAH SULFIKKAR
"One of the best digital marketing training institutes in Calicut. Well-trained faculties and better learning experience with affordable fees. 100% placement assurance."
VISHNU M
"It's a nice experience from IPCS after completing my digital marketing course I got placed in Zybo Tech Lab. Thanks for the opportunity"
ANAND MANIKANTAN
"It's a nice experience from IPCS after completing my BMS course I got placed in Microtel. Thanks, IPCS for the opportunity."
FASNA M
"Areva digital is a renowned institute for Digital marketing and has a team of experts for dealing everything. As a learner at the institute I am happy to recommend this institute to anyone looking for an in-depth knowledge of the digital world."
NIHAD SHAHIR
"It's a nice experience from IPCS after completing my Digital Marketing I got placed in Dressign Apparels. Thanks, IPCS for the opportunity."
ANN ANNA SUNNY
"i had completed Digital marketing course at Areva digital.it is the best spot for the individuals who are searching for a good carrier in DM. After my course i had placed in Kinfra Hi-Tech park as a digital marketer. Thank you, Areva …"
ANANTHA KRISHNAN
"One of best Digital marketing institute in Trivandrum. They helped me to get placement in Keffect Digital."
Python Training Related FAQ
Who will be handling the classes; will it be effective ?
All our classes are handled by Top Project Engineers as well as Analysts in case of Digital Marketing. These are the same people who actually participate in our projects activities, Webinars & Online Sessions. They are the best that can be.
Can I get Individual Classes ?
All the practical sessions are planned as Individual batches only. Only in case of theory sections students will be converted to batches & group classes will be converted.
What is the Course Fee in Mangalore Branch ?
All IPCS Branches follows a single fee structure. Our Courses ranges from 6,000 to 60,000 which you can choose as per your requirements, Qualification & Experience. Get in touch with our team to help you choose the best program for you.
Is the Curriculum same in Mangalore & all other IPCS Branches ?
Absolutely, all IPCS branches follows same structure in course curriculum. Despite the fact that there would be some minor changes as per the market requirements all major topics will be same.
Will there be Placement Guarantee ?
We provide 100% Placement Assistance to all our candidates. A dedicated placement cell works for the same. They train the students to attend interviews in a better manner & help to get more interviews. Our team will help you reach Interviews; anything more will be a fake promise.
2nd floor
Afco Empire
Bejai kapikad Rd
Mangalore, Karnataka - 575004
Email: mangalore@ipcsglobal.com
Call Us
 WhatsApp
Route map to reach Branch:
From Bus Stand:
Head northeast
Turn right at KUDLA FOOD GARDEN toward Bejai - Kapikad Rd/Bejai Kavoor Rd/Kapikad Rd/Kuntikan Rd (85m)
Turn left at Ksrtc Mangalore 3rd Depot onto Bejai - Kapikad Rd/Bejai Kavoor Rd/Kapikad Rd/Kuntikan Rd (300m)
Turn right at Kottara Cross Bus Stop toward Bejai - Kapikad Rd/Bejai Kavoor Rd/Kapikad Rd/Kuntikan Rd(7m)
Turn left at Home made Food (OMNI) onto Bejai - Kapikad Rd/Bejai Kavoor Rd/Kapikad Rd/Kuntikan Rd
Pass by K G N Frts (on the right in 53m)
Destination will be on the right side
From Main Railway Station:
Head north on Mangalore Railway Station Rd toward Railway Station Rd
Pass by BHARATH PASSPORT KENDRA (on the left)(450 m)
Take Light House Hill Rd and Bunts Hostel Rd to Karangalpady Cross Rd(1.8 km)
Continue on Karangalpady Cross Rd. Take Bejai Church Rd/Jail Rd to Bejai Main Rd(1.2 km)
Drive to Bejai - Kapikad Rd/Bejai Kavoor Rd/Kapikad Rd/Kuntikan Rd in Kapikad
From Airport:
Head west
Pass by Mangalore tiffin point (on the right) (260m)
Turn right(900m)
Sharp left onto Airport Rd/Bajpe Main Rd
Pass by Maravoor (on the right) (3.4km)
Turn right at Sagar Garments onto Bajpe Main Rd/Bejai Kavoor Rd
Continue to follow Bejai Kavoor Rd
Pass by Mobile Centre (on the left) (4.9km)
Turn right at Rickshaw park onto Anegundi Rd(8m)
Turn right at Pragyavan onto Bejai - Kapikad Rd/Bejai Kavoor Rd/Kapikad Rd/Kuntikan Rd
Pass by Jk Super Strong (on the left)
Destination will be on the left
IPCS GLOBAL